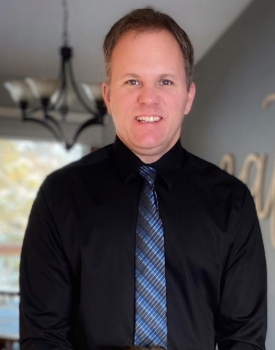 Steve Eiker, P.E.
Staff Engineer - Licensed in MN, WI, and ND
Steve Eiker is a staff engineer at Criterium-Schimnowski Engineers based in Mahtomedi, Minnesota. He has a strong background in structural engineering, especially commercial and residential design and precast concrete engineering. At CSE, he is involved in both design work and structural evaluations for residential and commercial properties.
Qualifications & Previous Experience
Mr. Eiker has been a structural engineer for more than 20 years with decades of experience gained in a variety of companies, each with its own area of specialization.
Prior to joining Criterium, he worked at a precast concrete company designing precast concrete walls and planks for buildings. As the design engineer at several consulting engineering firms, he worked directly with architects and contractors for the design of residential, commercial, hospitality, retail, and other genres of structures. Most recently he was employed at an A/E firm specializing in multi-story residential buildings. His job responsibilities at these firms included structural design, structural observations, inspections, coordination with clients, and detailing structural connections/conditions.
Education
Bachelor of Civil Engineering, University of Minnesota, 1997
Licensure
Minnesota PE #52681
Wisconsin PE #E-44587-6
North Dakota PE #28920