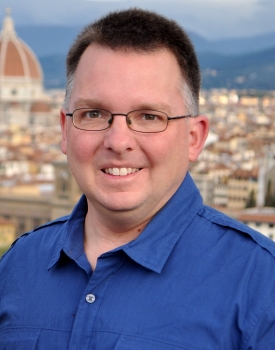 Paul Schimnowski, P.E.
President and CEO
Paul Schimnowski is the President/Owner of Criterium-Schimnowski Engineers based in Mahtomedi, Minnesota. He has a strong background in the structural evaluation of commercial and residential projects, having consulted on many building projects for architects, homeowners, property management companies, contractors, relocation companies, buyers, investors, and warranty companies. With over two decades of retaining wall design experience, he has engineered and evaluated thousands of projects utilizing his background of extensive civil site design, structural, geotechnical, and construction materials experience. Paul is a Licensed Professional Civil Engineer (P.E.) in Minnesota, Wisconsin, Iowa, North Dakota, South Dakota, and Nebraska.
Qualifications
Mr. Schimnowski has been a consulting engineer for more than 18 years. As a part of Criterium-Schimnowski Engineers, he is involved in the structural evaluations and inspections, property condition assessments, and the capital need assessments for commercial and residential building projects. In addition, he provides retaining wall expertise serving contractors, landscape designers, cities, homeowners, and the DOT. He specializes in segmental retaining wall systems and boulder/stone walls, while also having extensive experience with Versa-Lok, Keystone, Anchor, Rockwood, County Materials, Redi-Rock, Allan Block, Interlock, Marshall Concrete, StoneWall, Oldcastle, Envirolok, Deltalok, and others.
Prior to joining hands with Criterium Engineers in 2011, he owned and operated his own civil engineering design and consulting firm for nearly 10 years where he worked on a variety of projects including office buildings, industrial buildings, hospitals, recreational facilities, schools, parking structures, and residential apartment buildings. His contribution to these projects was in civil site design and retaining wall engineering. In addition, he was involved in numerous residential retaining wall projects as the design engineer.
Prior to opening his own company, Paul was a construction materials engineer and technician at a construction quality control and geotechnical engineering company for many years and specialized in reinforced concrete, structural masonry, existing condition surveys, and noise and vibration studies.
Education
Bachelor of Civil Engineering, University of Minnesota, Twin Cities, 1995
Licensure
Minnesota PE # 40126
Wisconsin PE # 34707
Iowa PE # 15679
North Dakota PE # 6170
South Dakota PE # 7322
Nebraska PE # E-10819
Professional Affiliations
American Society of Civil Engineers (ASCE)
National Society of Professional Engineers (NSPE and MnSPE)
Community Associations Institute National and MN Chapter (CAI and CAI-MN)
National Academy of Building Inspection Engineers (NABIE)
American Society of Home Inspectors (ASHI)
Minneapolis Area Association of Realtors (MAAR)