About Us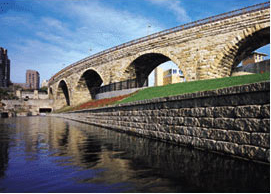 Criterium-Schimnowski Engineers is a Building Inspection Engineering firm affiliated with Criterium-Engineers. From small homeowner projects to large commercial developments, we strive to provide quality, cost-efficient, quick turn-around designs, plans and engineering evaluations.
If you are a Landscape Contractor, Materials Supplier, Commercial Devloper, Real Estate Professional, Community Association, or Homeowner, we have valuable services to offer you.
We have worked in, and are licensed to provide, Professional Civil Engineering services in these states:
Minnesota
Wisconsin
Iowa
Nebraska
North Dakota
South Dakota
Criterium-Schimnowski Engineers has designed and evaluated thousands of projects and hundreds of thousands of square feet of retaining walls. Since 2002, we have quickly become a VALUED, LOCAL RESOURCE for retaining wall engineering and structural engineering services. We provide quality service across the Upper Midwest.
Contact us today with your questions or to request more information.